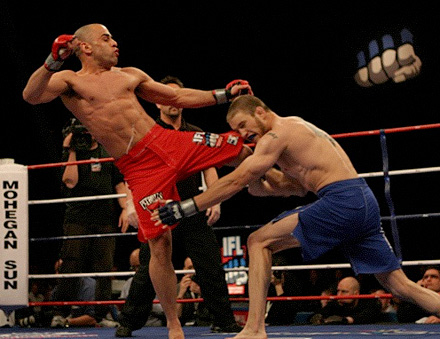 Joe Sampieri Heads Renzo Gracie's Muay Thai Program

There are two excellent Muay Thai programs available in New York City. One is Phil Nurse's "Wat," in downtown Manhattan and the other is Renzo Gracie's Muay Thai Program headed by Joe Sampieri.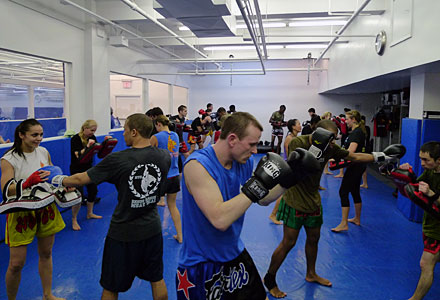 As you might expect, you have to be highly skilled if you are going to teach at Renzo's, and Joe is certainly qualified! He fought on Renzo's Gracie's IFL's "Pitt Bull team" in 2007, and also fought in the Elite XC winning a first round TKO in the first ever non-pay televised MMA event. He is currently ranked among the Top 10 fighter's by the IKF, and also holds the WKA Super Welterweight title.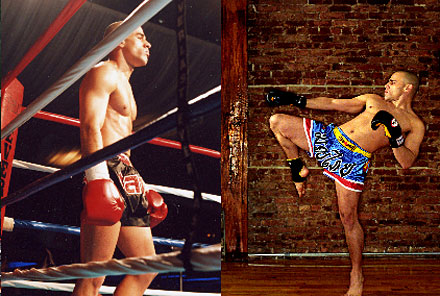 Muay Thai at Renzo Gracie
Joe is the head Muay Thai instructor at Renzo Gracie's. He teaches most classes and has about 120 students. He has 7 instructors under him and offers about a dozen Muay Thai classes per week, and 1 MMA class per week. Joe will bring a team of his students to the WKA Championship fights this summer 2010.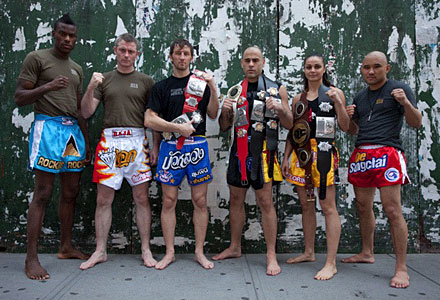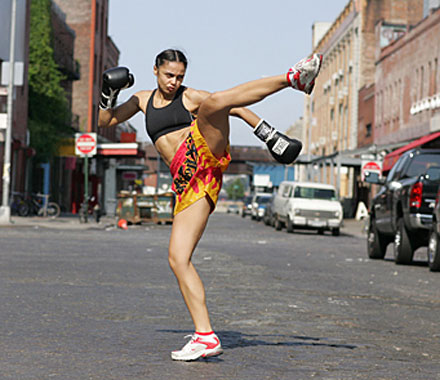 One of his standout students is: Florina Petchu, she is ranked #1 in the United States (WKA) and is #2 in the World under the IFMA. www.florinapetcu.com
Joe Sampieri's Fight History
Joe was born in Brookyn New York, and grew up in Garden City, Long Island. He has been in martial arts for about 15 years. He started practicing Muay Thai with Phil Nurse in 1994 and 5-years later entered his first fight. Joe's fight record is: 25 wins, 5 losses and 3-draws. He Won the Amateur World Kickboxing Association as a Welterweight, and also won the Super Welterweight title of the International Kickboxing Federation.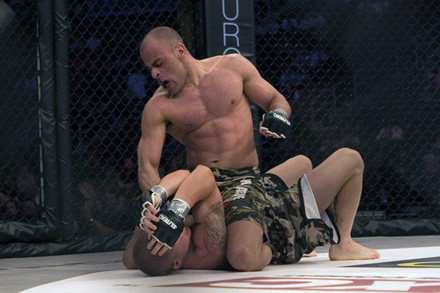 Joe was part of the Elite XC team, and he fought twice on Renzo's IFL Pit Bulls Team, that was his first MMA fight. Joe also fought in Thailand in 2000, was invited back in 2002, He fought in '06, '07 with the USA Kickboxing Team.
Joe's Training Schedule
In addition to his Muay Thai training, Joe rounds out his MMA training in BJJ with 3-4 classes per week (gi and no-gi) and 4-5 private lessons per week with John Danaher (of which he's been training with for the past 5-years). Still active at 34 years old, Joe will go to the World's this November.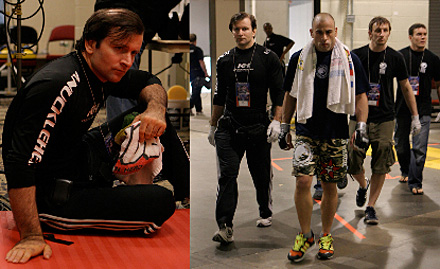 Somaly Mam and the Muay Thai Connection
Joe is part of the Somaly Mam Foundation: a A SouthEast Asian non-profit organization that supports sanctions against Human Trafficking.
Joe raised $20K for them teaching a special more than 100 women in a "Self-Empowerment Class" In June: Joe will travel to Cambodia to teach Somaly Mam organization.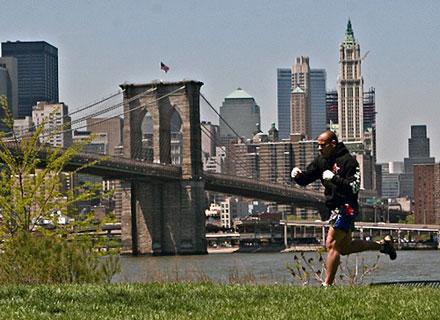 Joe Sampieri's Street Defense Against a Round Kick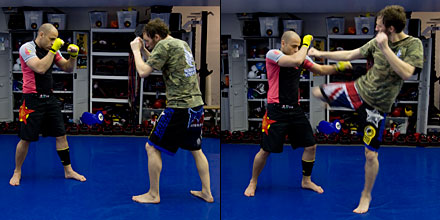 Joe squares off -- attacker launches right round kick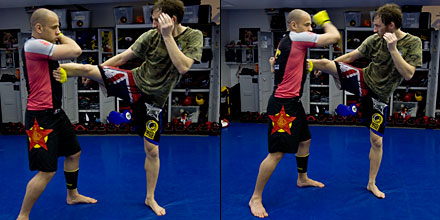 Joe scoops up kick and reaches for attackers neck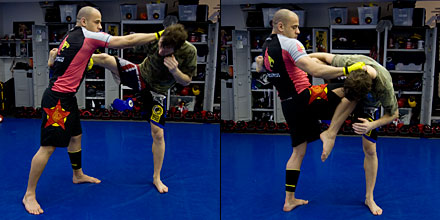 Joe controls attackers head and shoots in knee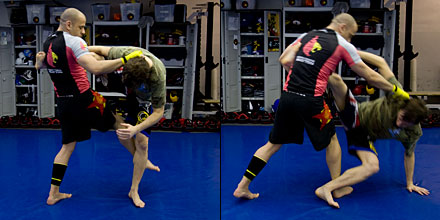 Still holding the leg and head, Joe sweeps attackers leg
Joe Teaches at the Renzo Gracie Academy: 224 West 30th Street, NY, NY 10001 212-279-6748